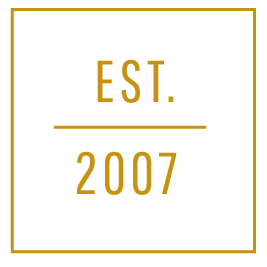 Nature's infinite palette of garden blooms, combined with a blossom's magical signature, inspired former Head Chef Ryan Wicks to turn his creative flair from food to flowers. The creative parallels of a chef and a florist are indistinguishable and meld into one soul. With very little separation between all that décor and food convey, both provide unforgettable and true hospitality experiences.


Starting his journey in a converted garage in Rickmansworth back in 2007, Ryan started the business which, in its name, encompasses the very essence of his passion – 'Love Flowers'. Now 15 years later, his dream business has grown beyond belief and, along with his team, he continually strives to evolve and take on further creatively challenging projects.
After five years spent building both the Love Flowers shop and workshop, Ryan's expertise was in high demand for corporate reception displays in and around London. With such a loyal clientele combined with his keen eye for detail, innovative slant, and infectious passion, it did not take long for him to become a well-known name within London's luxury market for events and weddings.
I am exceptionally proud of how far Love Flowers has come since our journey started in 2007. Never could I have envisaged how successful it would all become, with the amazingly loyal and dedicated staff that I am lucky to work with daily. As I have spent more time within the wedding and event industry, I feel privileged to have met and formed friendships with other suppliers and clients alike.
When meeting people and listening to their plans, it is a joy to turn ideas and discussions into tangible floral displays to rival the scope of the initial brief. Often clients will not have a set vision and therefore will entrust me to let my creative mind to go wild and in turn create something magical.